At the moment, the housing market is as hot as ever. Everything seems to be in the seller's favor. Market conditions are pushing more and more homeowners to sell. However, selling a home yourself as a "FSBO" (for sale by owner) is extremely risky. This is especially true right now. Here are seven reasons why FSBO is not recommended when it comes time to sell.
1. Trying to Deal With Multiple Offers
In this frenzied market, anyone who lists their home will likely receive several or even dozens of offers in a relatively short time frame. Home offers are very complex and involve a lot of factors that most people would find extremely confusing and time-consuming to read through. When you go into the home selling process alone, you'll have to sift through multiple offers, respond to each, and try to figure out how to choose the best one for you.
If you have an agent, though, this process is a lot easier. Agents are trained to be able to sift through all of this paperwork, determine which offers are serious and which one is ultimately the best one for you. With the number of offers that are likely to come in around this time, having an agent there to walk you through the process of comparing and choosing an offer will definitely come in handy.
Remember that the home buyers putting in offers will most likely have an agent representing them. It makes sense to have a professional representing you too.
2. Showings Could be a Nightmare
Scheduling showings is a very stressful endeavor, especially now with the massive amount of buyers who will likely be looking to view your home. It's very difficult to manage the dozens of phone calls, texts, and emails from various buyers and buyer's agents attempting to contact you about a home showing.
Actual homeowner trying to deal with buyers at work (via GIPHY)
This is where an agent comes in. Listing agents are able to balance all of the complex scheduling that comes with showing a home. They will get as many people as possible to see the house, while still building it around your daily schedule and needs.
3. Not Knowing How to Properly List a House
There are a lot of subtle factors when it comes to listing a property. Even though homes are selling extremely quickly, there are still many that no buyer wants to touch for various reasons, including price, condition of the house, low-quality pictures, lack of staging, or any number of factors. Selling a home can be extremely difficult if it hasn't been listed properly. In fact, even during this hot Seller's Market, some homes are going stale, getting reduced, and selling for much less than the listing price.
An amazing agent knows how to manage all of this, and create a listing that is appealing to buyers. They have the knowledge and resources to be able to price a home properly, take high-quality photos, and advise the seller on what may need to be repaired. A great agent will help you prepare your home to sell quickly and profitably with less stress.
4. Dealing With Regulations & Legalese
Selling a home is not like selling an armoire on Facebook Marketplace. If you mess up, it could cost you BIG TIME. Selling a home without the help of an experienced REALTOR can be enticing, but it isn't always wise. For starters, you may not be aware of all the local regulations in regard to selling property. Additionally, common mistakes like miscalculating the current market value of your home or failing to properly list disclosures could leave you open to potential lawsuits. An experienced real estate agent has the expertise to help you navigate through the complexities of the process. They also have a network of other real estate professionals such as title agents to make sure all t's are crossed and i's are dotted.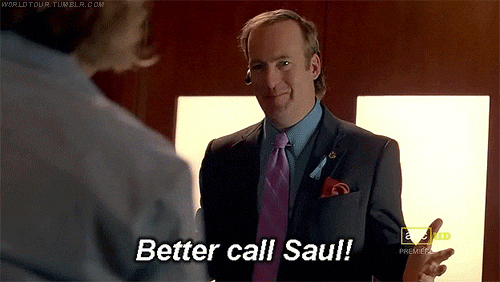 5. Not Knowing Whether a Buyer is Serious
It's hard to tell how serious a buyer is about your home, especially in a market where buyers tend to put in offers on as many homes as possible, due to the fear that one or more could be snatched up. This means that many buyers are not truly invested in your home specifically, as it is just one of many.
Listing agents have worked with hundreds of buyers in the past, and they know how to tell when someone is truly invested in a home. From there, they will be able to help with the various negotiations surrounding the home buying process.
Read 8 Signs A Buyer Isn't Serious About Your House
6. What Happens When Something Goes Wrong?
The average homeowner isn't aware of the laundry list of things that can go wrong during the process of selling a home. What if something comes up in the home inspection? What if the buyer's financing goes wrong? What if there are unforeseen delays? What if the buyer just decides to back out? These are just a few "what ifs" that need to be thought about when trying to sell a home, and it's hard to juggle this while trying to maintain your day-to-day life outside of selling. It is the listing agent's job to maintain this balancing act during the selling process, and keep the seller informed about everything that's going on.
It's often difficult for a buyer and seller to come to a consensus when it comes to the actual exchange of a house. Post-closing occupancy agreements need to be worked out, with regards to many things that can be difficult to understand.
Listing agents can help to negotiate and fill in some gray areas during this process. Post-closing occupancy is becoming more and more common, and without a listing agent, it can be a nightmare to deal with.
Thinking About Selling Your Home in Columbus?
If you're thinking about selling your Columbus, OH home, look no further! Rita Boswell will help you sell your home fast for top dollar with less stress. We have years of experience in all types of housing markets.
If you really, REALLY want to sell your home yourself, but you want to limit your risk, you have options. You can find the buyer, and we'll handle the paperwork for just 1 percent. Learn more about our 1% Seller Assist service.
Read FSBO vs REALTOR
Get Your Instant, FREE Home Value Estimate